07/24/2017 Posted by Boca Raton CRA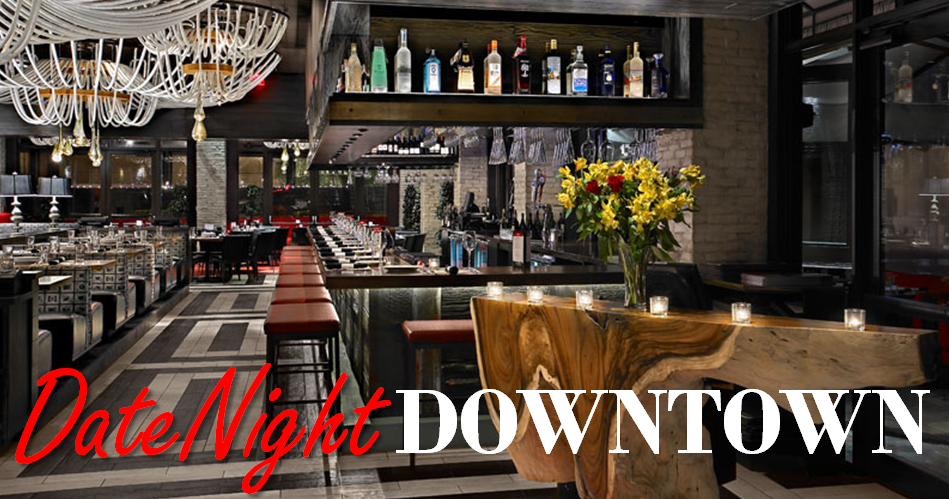 Start Planning that Much Needed Night Out
The days are longer, the nights hotter and there is no homework to tend to – so start planning that long overdue date night. There is no time like the sleepy summer months to get out and enjoy a night on the town with your significant other. Take advantage of picturesque outdoor seating, hand in hand slow strolls, and the delectable offerings of Downtown Boca's talented chefs and bartenders.
Not sure where to go? Your options are plentiful and varied. No matter what your desire, you'll find the perfect place downtown. Here are some ideas to help you get started:
That's amore! The atmosphere at Italian restaurants always provides an intimate, romantic feel that makes for a great date night destination. Downtown Boca provides plenty of options in this category, including Boca Magazine's recent pick for Best New Restaurant – Roots Italian Kitchen. Its crisp all white setting is a perfect backdrop to the delicious all natural, always homemade creations coming from Chef Mike's kitchen. New to the scene is Louie Bossi, with its incredible décor inside and out on the sidewalk in the heart of it all along Palmetto Park Road and Federal Highway. From the pizzas to the pastas and cured meats, the menu will not disappoint. Another new restaurant that is sure to be a hit – Frank & Dino's. The rat pack inspired décor could not be swankier and the fantastic Italian-American menu features a traditional southern Italian flare. At Matteo's, you'll be greeted with savory platters of Italian comfort food that have been delighting customers for years. Enjoy the ambiance of their upscale dining area and classic bar.
If its sushi you crave, head over to Ninja Spinning Sushi Bar for a hip take on your favorite flavors from the sea. Sit at the always happening bar and select your small dinner plates from the little boats floating by. Each one looks more tempting than the last and the bar will provide great drinks to match.
You can't beat the eclectic vibe and out-of-this-world setting at rack's Downtown Eatery & Tavern. It is a feast for the eyes as well as your appetite. The indoor/outdoor bar and cool booth seating are nice options for dining with your date. Combine this with a huge variety of fresh, approachable American food and you will have a memorable evening for sure.
Of course Boca Raton's newly named Best Date Night Spot by Boca Life Magazine makes the list – The Little Chalet. The restaurant highlights include live piano music, a warm atmosphere, signature drinks and sumptuous steak, seafood and fondue dishes.
For a nightcap, or even dinner, Downtown Boca features two inviting wine bars with imaginative food menus that pair well with their varietals of wine. Vino Wine Bar & Tapas in Mizner Plaza and Pat's Wine Bar in Royal Palm Place both offer an alternative to larger establishments so you can spend quality time with your partner. In addition to fantastic wine selections, both wine bars feature live music most evenings.
Those looking for a truly special evening, make your reservations in advance for Six Tables a Restaurant. The restaurant offers a unique experience for its diners – only open Thursday through Saturday, with just one seating a night – and the menu is always the Chef's prix-fix multi-course dinner. Be prepared to be pampered and delighted with each delicious course.
Start planning that much needed night out now, you'll be glad you did.
SHARE ON: