02/27/2017 Posted by The Art of Dance

The Vision at The Art of Dance
What will you find when you visit The Art of Dance in Downtown Boca? People of all ages enjoying the moves of Salsa, Zumba, Forró, and Bachata, along with the workouts of Pilates, Pound, Yoga and kids classes – all in an invigorating atmosphere that will make you feel happy, energized and accomplished.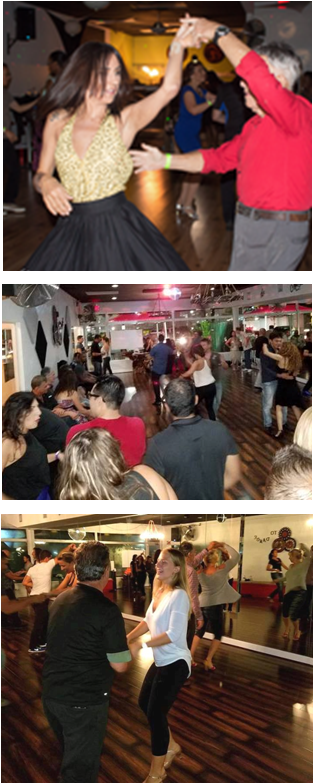 This was the vision of The Art of Dance's owner and operator, Renata Rosa.
Renata already had a successful dance studio with a variety of dance and fitness classes – but was looking for the next trend. It was then that she was introduced to Salsa Dancing – and realized it was more than a trend. It IS a lifestyle.
In order to bring that lifestyle into her dance studio, Renata sought out to find just the right Salsa Director and partner to grow the Salsa movement in Downtown Boca. Enter Tony Beltran. When discussing the opportunity of Beltran to co-own The Art of Salsa program, Renata put together a class of 57 people. Tony lead the class and was blown away by the turnout and exuberant response, and immediately signed on as the Salsa Director. As a previous top instructor at Orlando's hottest Salsa Dance Studio, Salsa Heat, Tony brought the talent, know-how and enthusiasm Renata was looking for. Tony moved with his wife and two little children from Puerto Rico, to the Bronx, and to Orlando, before settling in their new home, Boca Raton.

The Art of Dance was the first studio to bring Salsa and more specifically, Salsa Socials to Downtown Boca. "The monthly Salsa Socials are a great way to get started," says Renata. The studio offers a FREE 1 hour class before each social. Afterwards, dancers from beginners to the experienced stay and have fun practicing and showing off the skills they have learned. Together they provide the community with a chance to learn some basic Salsa steps or take more advanced workshops, watch performances, hear multicultural music and just have fun. Salsa "It's not for just one kind of people," Beltran says. "It's for everyone."
A funny story: The studio's tagline "Looks Hot Once You Get It" on all the Art of Salsa's marketing materials, was and is a common phrase that Beltran used. It quickly caught on and it's now the mantra for this growing downtown movement, lifestyle and skill that is Salsa dancing.
Want to see for yourself? Check out the Salsa Social Video.
153 SE 1st Avenue, Boca Raton, FL 33432
(954) 993-5648
Now In Royal Palm Place
On Facebook
SHARE ON: