EVENT CALENDAR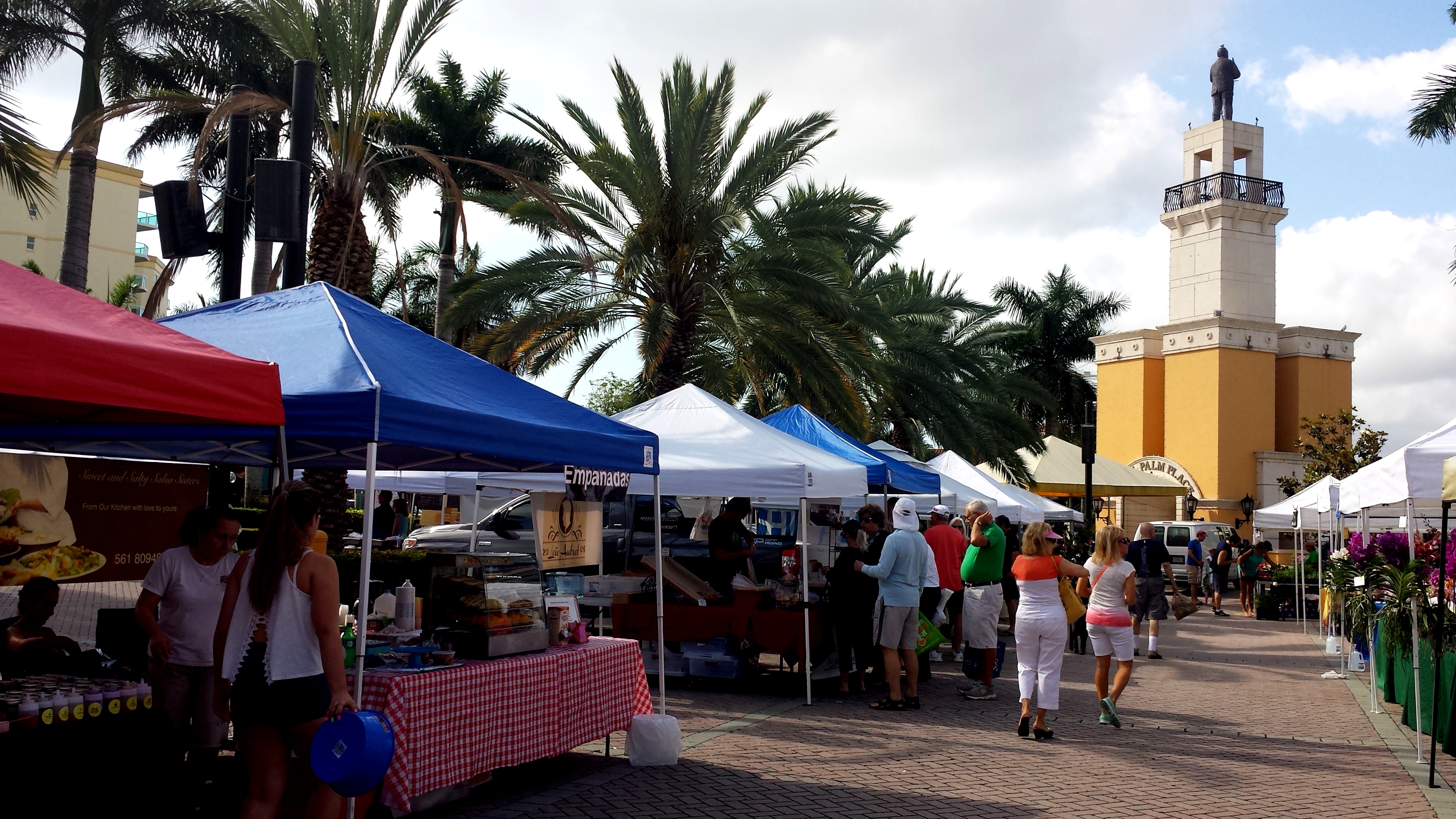 BOCA RATON GREENMARKET opening for the 20th season on Saturday, October 29th.
In Florida, fall brings a welcome activity throughout the state---the seasonal opening of many community farmers' markets, often referred to as "green markets," coinciding with Florida's fall fruit and vegetable harvest.
The Boca Raton GreenMarket, along with other markets, operates under the premise of farmers' markets--- by bringing fresh produce and agricultural-related goods to its customers through direct distribution from grower to consumer. Now in its 20th year, the Boca Raton GreenMarket, located in the heart of downtown at Royal Palm Place, is open Saturdays, 8am to 1pm, from Oct to May. Over 45 vendors share fresh produce, plants, bakery items, fresh flowers, cheeses, fish & seafood, doggie treats, soaps & lotions, processed food, and much more for shoppers.
A successful farmers' market can help lift up everybody. The markets serve as community gathering places where people can linger and chat over a fresh pastry and cup of coffee. Live music, arts & crafts, food exhibits, and community outreach by organizations add to the market's interest.
The increasing popularity of farmers' markets is due to several factors. People have become more health-conscious, so there's a growing demand for fresh, high-quality produce. and what could be more healthful than produce that's grown locally. Shoppers at farmers' markets enjoy fresh, wholesome produce throughout the growing season, while helping to keep small farms viable. There are also less obvious benefits: buying locally grown food conserves energy and other natural resources, reduces air and water pollution, preserves green space, and helps build a stronger, more close-knit community. Since produce is harvested just hours before the markets are open, produce remains intensely flavored, juicy, and crisp. Nutrient loss is minimal, so your food tastes better. Plus, eating locally grown food makes for stronger farms and better communities.
For a list of Florida farmers' markets, go to
http://www.freshfromflorida.com/Consumer-Resources/Buy-Fresh-From-Florida/Community-Farmers-Markets
For Boca Raton GreenMarket information, call (561) 299-8684 or visit www.royalpalmplace.com/events.
For additional information, please call the Market office at (561) 299-8684 or email at elilly707@aol.com.
SHARE ON: